Lord Scandal Cover!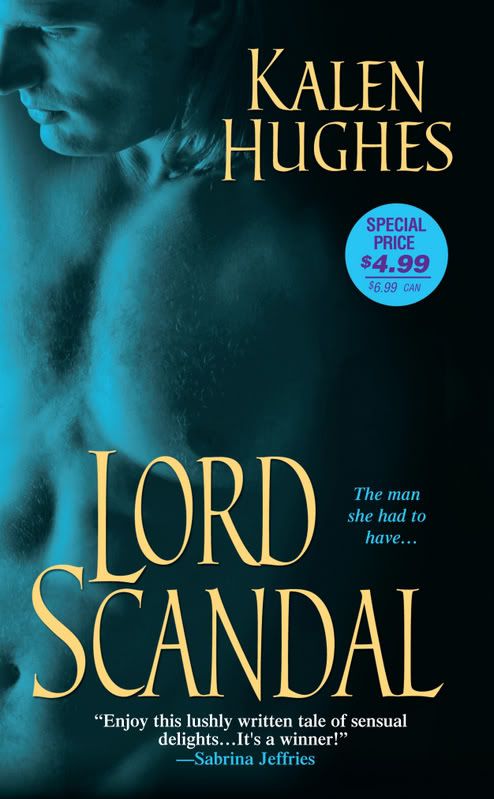 Sometimes the fun news overwhelms the research. I recently got the cover for my second book,
Lord Scandal
, and I love love love it!
This is the story of Gabriel, the best friend of the heroine in
Lord Sin
. His has been the number one requested story by fans who took the time to email me, so I guess it was a lucky stroke that his was always the story I'd planned to be next in line.
Speaking of fan mail, I found it fascinating to see what characters really captured the readers imaginations. I'd assumed (correctly) that readers would be eager for the stories of George's two friends (Gabriel "Brimstone" Angelstone and Marcus Thane, the viscount St. Audley), what I hadn't counted on was that I'd get an almost equal amount of fan mail for Bennett, the mutual friend of the hero and heroine, who readers first meet with the hero in the opening chapter.
Not one to disappoint, or to ignore clear reader interest, I've already begun to kick around ideas for Bennett . . .
So, as a reader do you sometimes find your interest irresistibly perked by a secondary character (I sure do!)? As a writer, do you listen to this kind of fan mail, or do you follow your muse wherever it leads you?